I know....BORING...but... all those nice people that did things to make these pages possible deserve credit (individual credits for specific art is found on the actual page)
Click here to apply for AmeriYank's Beating Heart Award
Program used for these pages include:
Paint Shop Pro 5, Blade Pro, Microsoft Publisher 97
and AOLPress.
If you are an AOL user, please read this. If note, scroll past. I have used some applets on my pages. If you use AOL, you need to UNcompress your graphics. Go to "My AOL". Then "Preferences". Then "WWW". When the screen with the tabs comes up, click the tab that says "Web Graphics" and make sure the box in front of the words that say "use compressed graphics" is NOT checked. If it is, click on the box and the check mark should dissappear.
Pansies by Jinny Davis
All backgrounds, buttons, other graphics and
animation by AmeriYank using the programs above and
artwork of others, with permission.
If you wish to use Graphics or animation by AmeriYank, please visit:
AmeriYank's Graphic's Farm
There are many Valentine's things to choose from there.
For clothing and gifts for Valentine's Day and other occasions, visit:
AmeriYank's AmeriWear
The checkers game at "i wanna hold your hand" was not made by me. I downloaded it from a websight, but I cannot recall where and there is no credit given in the zip package.  If you know who deserves credit, please let me know and I will give the proper person credit.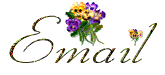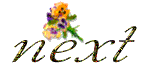 moonlight sonata   love me do  in the mood  power of love  let me be there  
i wanna hold your hand  arcade   dream a little dream of me    i will  fun page 
Click here to Enter The Valentine's Dance
Click here to apply for AmeriYank's Beating Heart Award